Harihara Subrahmaniam

Muralidharan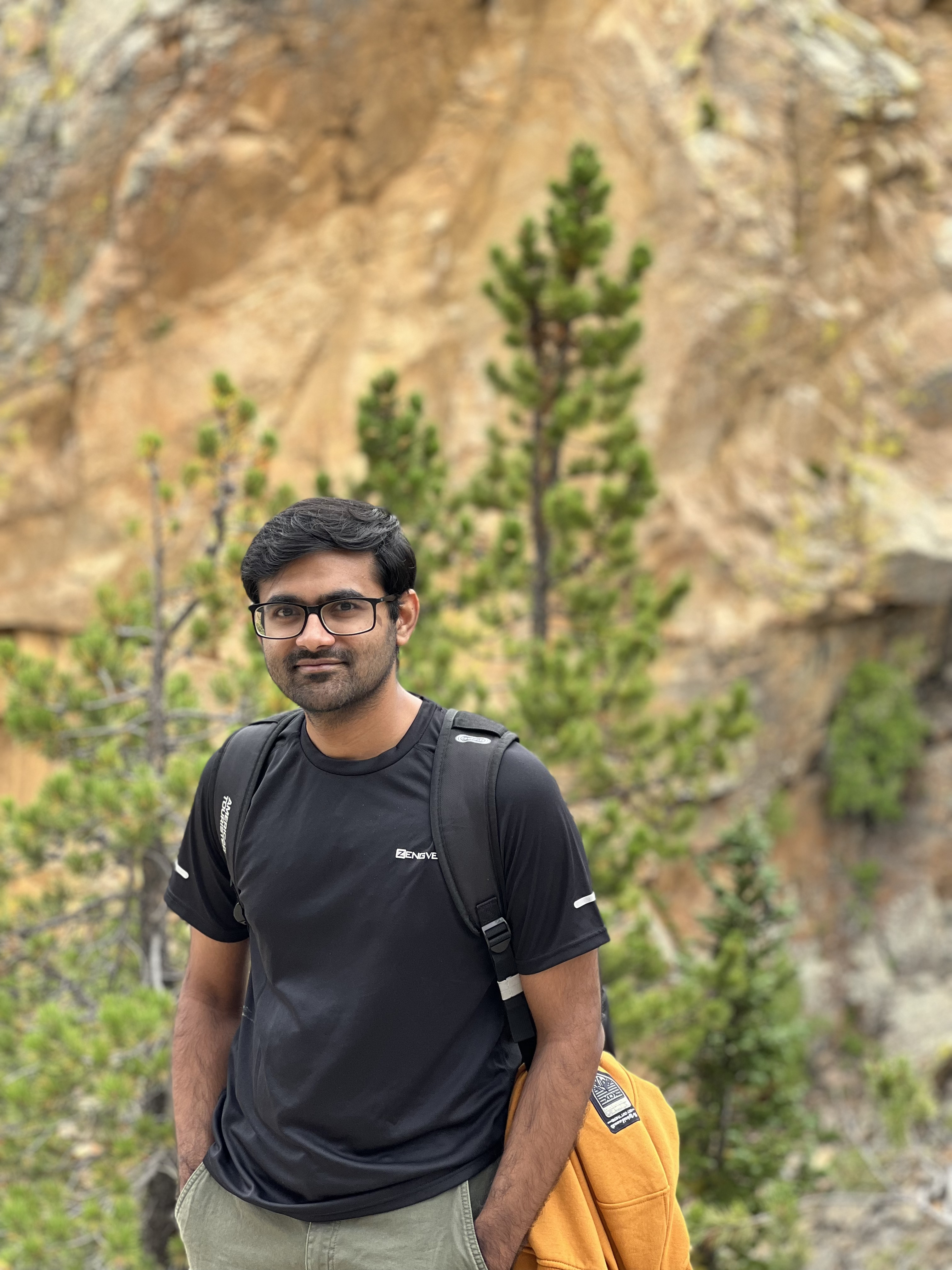 hsmurali AT cs DOT umd DOT edu
I am Harihara Subrahmaniam Muralidharan and I am a graduate student in the department of computer science at the University of Maryland, College Park. I work with Prof. Mihai Pop on problems in bioinformatics and computational biology with a focus in computational genomics and metagenomics.
Prior to graduate school, I spent 3 wonderful years at the TCS innovation labs at Chennai, India working on analytics for cyberphysical systems, mentored by Dr. Arunchandar Vasan, Dr. Venkatesh Sarangan and, Dr. Srinarayana Nagarathinam.
I was a research intern at the Universitat Politècnica de Catalunya (UPC), Barcelona between Feb 2015 and Jun 2015 as a part of the Semester Abroad Programme (SAP) at SASTRA University. At UPC I worked with Prof. Tomàs Aluja Banet on Learning Analytics at the inLab.
News
| | |
| --- | --- |
| Jul, 2022 | Presented SCRAPT: An Iterative Algorithm for Clustering Large 16S rRNA Datasets in ISMB 2022 at Madison, Wisconsin. |
| Jun, 2022 | Presented an updated analysis of the hotspring metagenomes and, Binnacle at the ASM Microbe'22 in Washington D.C. |
| Nov, 2021 | Attended CSHL Genome Informatics Workshops and presented a poster titled "Comparative metagenomic genome analysis of Synechococcus spp. in microbial mats across a temperature gradient in hotsprings from Yellowstone National Park" |
| Feb, 2021 | Binnacle is accepted for publication in Frontiers in Microbiology. |
| Oct, 2020 | Attended CSHL Microbiome workshops and presented a poster of PIRATE. |
| Jul, 2020 | Gave a talk of PIRATE-Phage Identification fRom Assembly-graph varianT Elements at virutal ISMB 2020. |
| Nov, 2019 | Presented One for All, All for One: A Scalable Decision-Making Framework for Demand Response with a District Cooling Plant at The 6th ACM International Conference on Systems for Energy-Efficient Buildings, Cities, and Transportation (BuildSys 2019), Columbia University, Newyork City. |
| Aug, 2018 | Joined University of Maryland, College Park for graduate studies. |